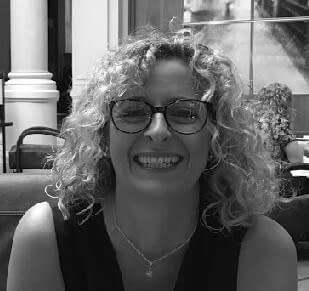 Our team is lead by Helen with over 35 years' experience in the Hairdressing industry.
I began Training, working and managing within a salon in Southsea. Alongside this I taught students within the salon and in a training organisation in Fareham until the birth of my Daughter in 1999.
After running a successful business at home until 2017, my dream of owning my own salon became a reality and I opened Cesare. Many of my clients have been with me all that time, and constantly impress me with their loyalty.
I'm Level 2 and 3 qualified as well as a degree in teaching, with qualifications in assessment having also taught at Southdown's and Highbury Colleges alongside salon work.
I love cutting and colouring but have a lot of experience in all styling.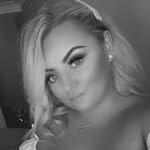 I have been qualified for 4 years having achieved Level 1, 2 and 3 at Southdown's college.
Helen asked me to join her when she opened Cesare as I was one of her pupils and saw my talent. I have become a lead stylist in this time with lots of experience.
Blonde hair is what I love to do, as well as Balayage and Ombre. I am creative and love to keep up to date with new styles.
I am currently on maternity leave but look forward to seeing my clients again in 2022 when I return.
I have over 20 years experience and I've always had a passion for hairdressing.
Starting as a Saturday girl in Southsea I then qualified NVQ level 1,2 and 3 at Fareham College where Helen was an assessor.
After working in a few Portsmouth salons, I started a family and continued working from home. I love the salon environment and working in a team, so I'm very excited to be joining part-time at Cesare.
I especially love colour and cutting, learning new techniques and am looking forward to meeting you all.
I am a graduate stylist having completed my Level 2 apprenticeship with Cesare and Chichester college in 2020.
Whilst currently working towards my advanced qualification which is Level 3 I'm also working as a stylist, with 3 years of experience within our salon.
I'm very passionate about hair and won Lee Stafford Student of the year in 2019 as well as Chichester College Hairdressing apprentice of the year.
I love meeting clients and giving them a great experience whether they are new or regular. You can't stop me singing and dancing to the radio.
I have over 30 years' experience in Hairdressing. Helen trained and employed me when I left school in a salon in Southsea.
I left to have my children but continued to work part time in a salon in Portsmouth.  
I work at Cesare Thursday and Friday mornings and specialise in our very valued older clientele. Perming, cutting, setting and blow-drying.
Customer care is my priority and will go the extra mile to make sure your visit is enjoyable and safe.
I am currently working as salon support as an apprentice at Cesare.
I am working towards my Level 2 qualification with Chichester college on the Lee Stafford training program.
My aim is to make your visit very restful with my scalp massage techniques, supplying you with coffee and magazines.